The Ko-Ching Scholars of Shanghai
Founded in April 2011 by Conductor Xing Feng, the Ko-Ching Scholars of Shanghai is a chorus based among the music lovers from Ko-Ching College – aka the medical college – of Fudan University. The chorus is operating independently and we hope to achieve a greater ideal of serving the mass with music.
I was a member of KCS between 2016 and 2017 and also worked as the only designer for the chorus.
2017 Promenade Concert
KCS's 2017 Promenade Concert selected eight a cappella songs. There are rich emotions in these songs — deep passions for lover, and the nostalgia for hometown. This is our praise of summer for you.
I was in charge of the marketing for the event, designed the logotype and related marketing materials. The logotype design of the word "漫步" (promenade) is inspired by cursive Chinese script, to express a fresh and cool feel of summer.
Event link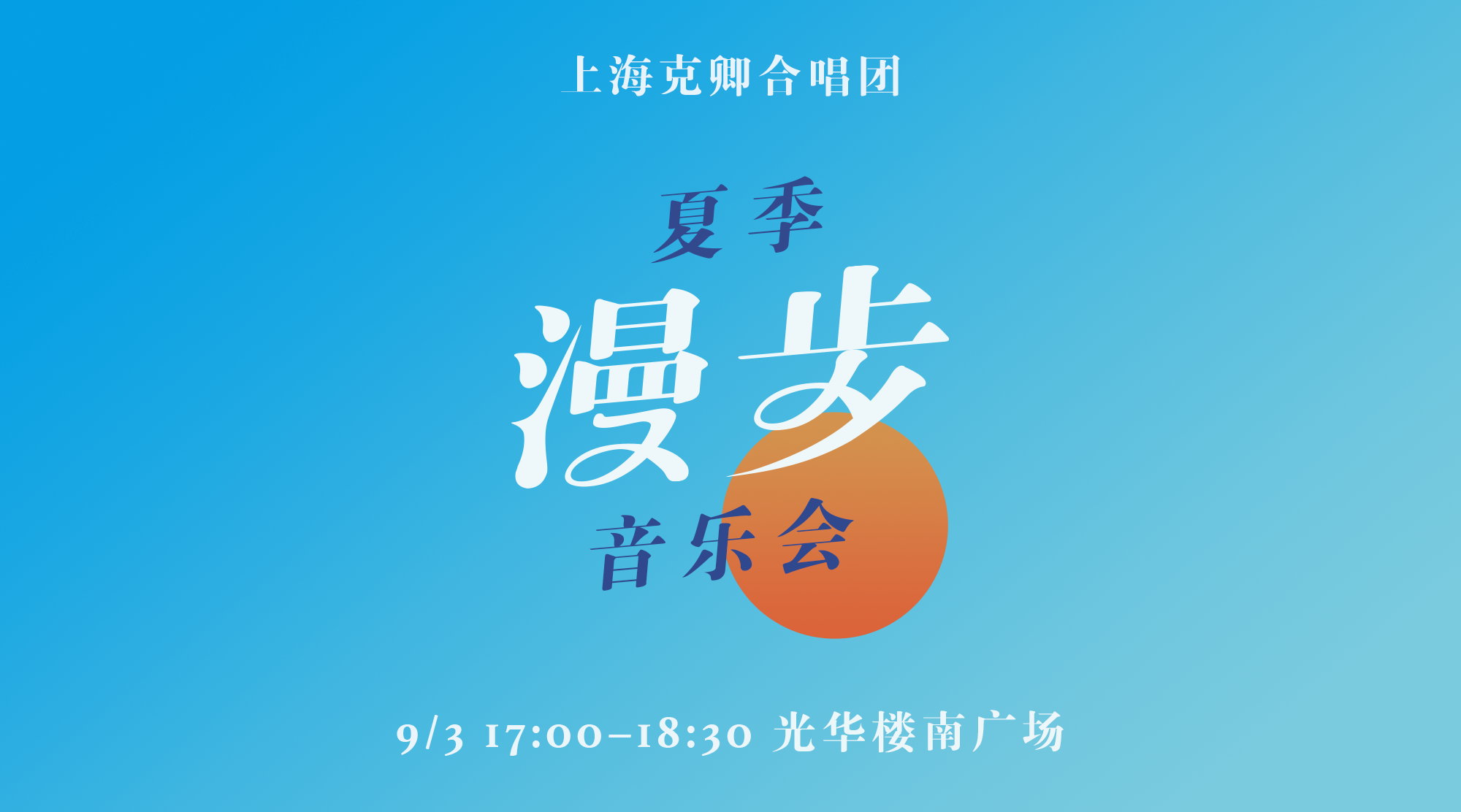 2016 Spring Salon Concert
KCS's spring salon concert debuted in two Fudan campuses with female-only voice as the theme. I designed the poster and booklet for the concert.
Event link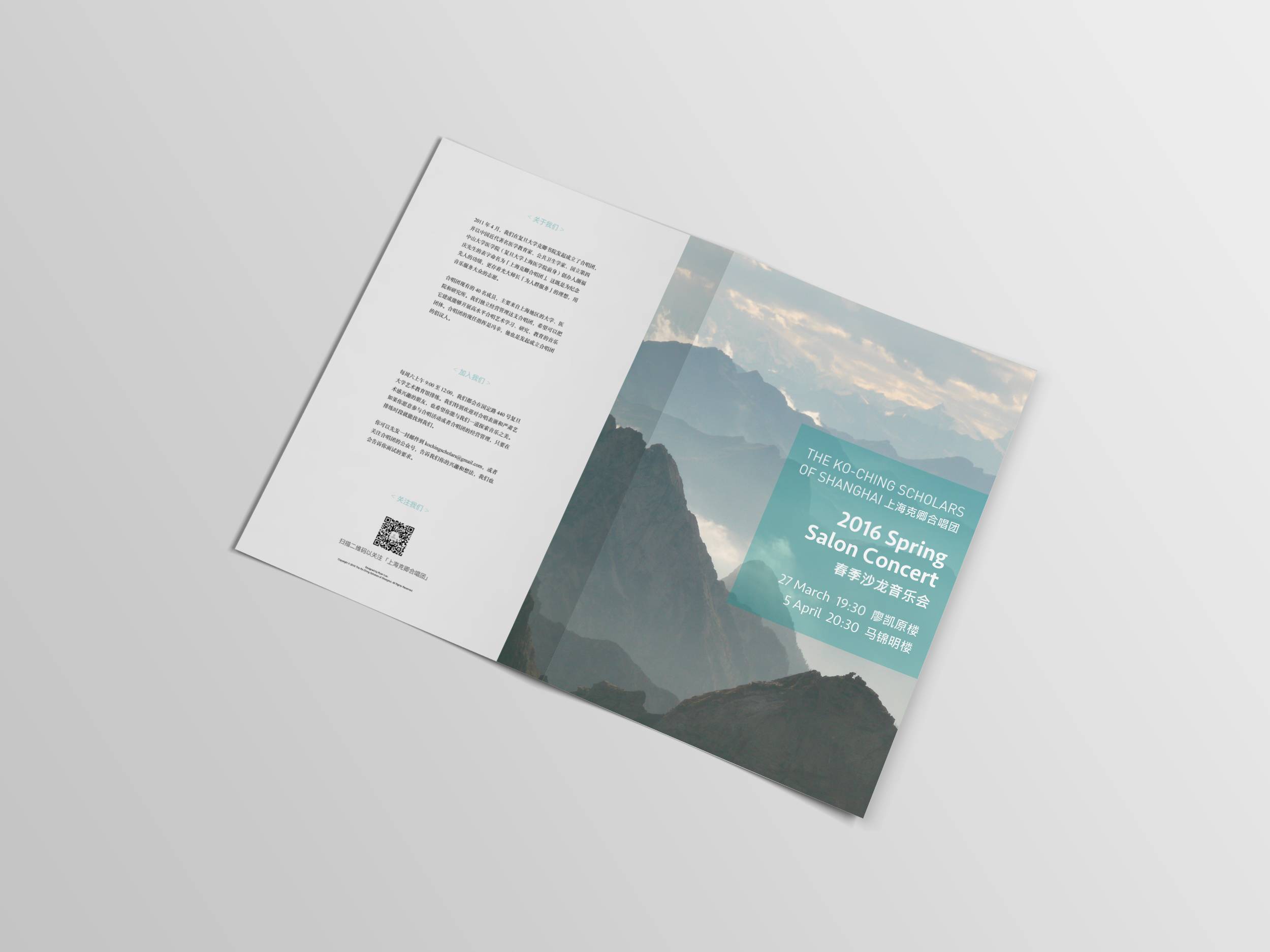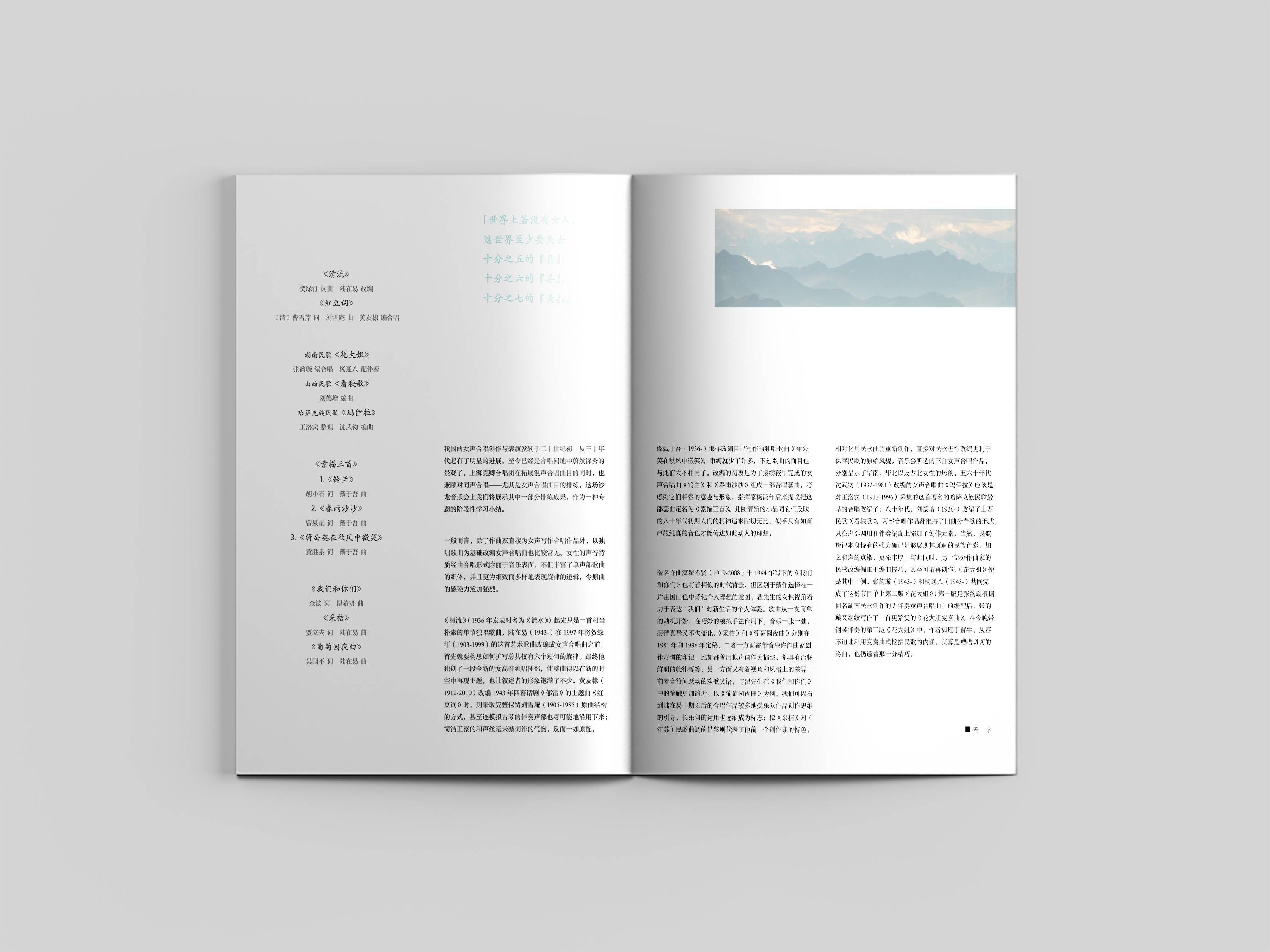 Mini Concert on Shanghai Forum 2016
KCS was invited to host a mini concert for the opening banquet of Shanghai Forum 2016. I designed the poster and brochure based on the design of Shanghai Forum.
Event link (EN)
Event link (CN)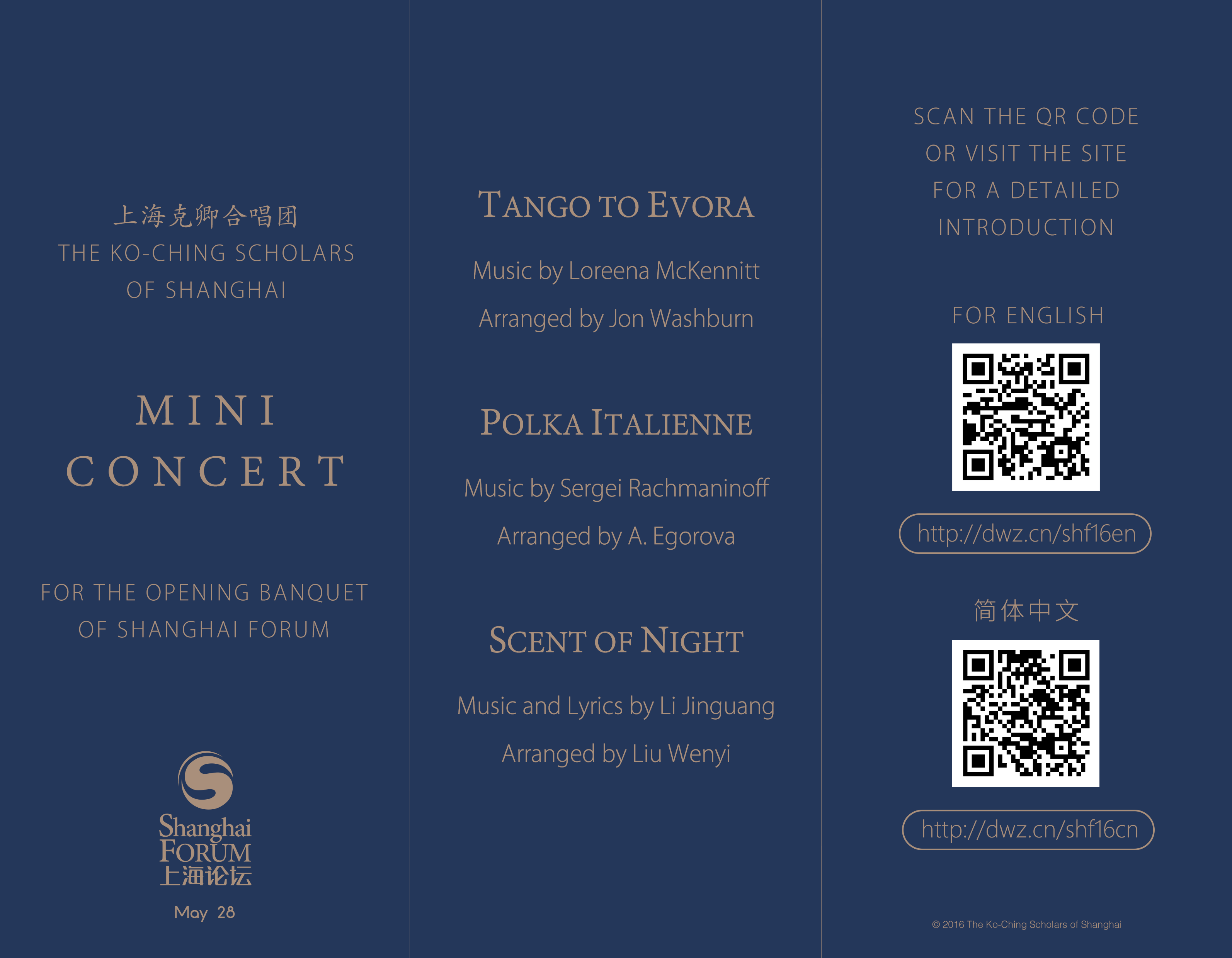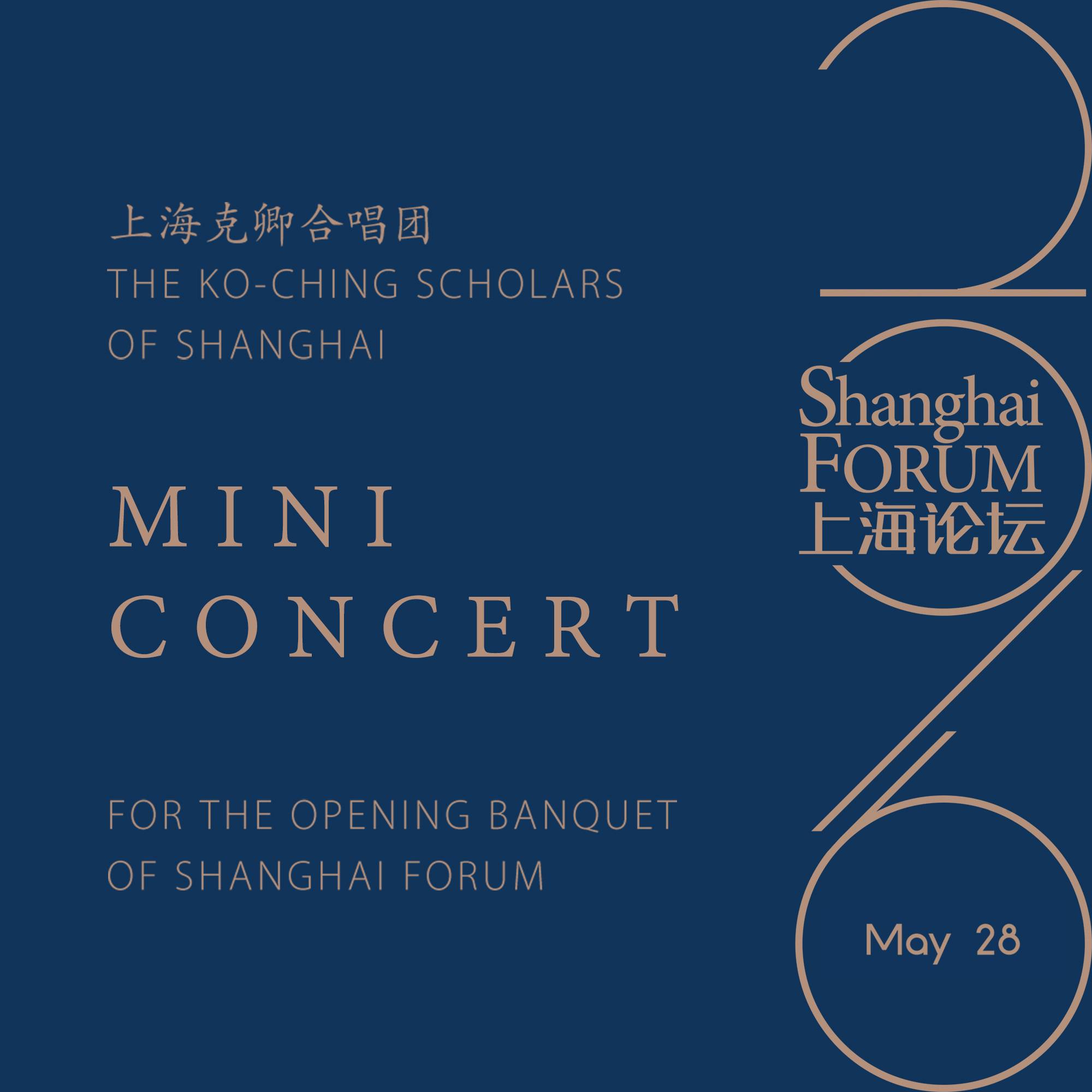 2016 Ninth of December Concert
Ninth of December Concert is a traditional event celebrated in many universities in China mainland. KCS hosted a special event for the concert on WeChat, updated weekly.